Need an Expert Witness?
We provide insurance related expert witness services and litigation support including objective evaluation and case analysis of insurance claims handling, policy language interpretation, or coverage analysis. During the litigation process an expert witness is allowed to testify as to their objective opinions concerning whether claims handling conduct in a particular case meets a reasonable standard of conduct. Expert witnesses do not offer legal conclusions. The legal interpretations on a case are left strictly to the court. The selection of a qualified expert witness is a serious decision and can have an important impact on the outcome of your particular case.
Testifying or Consulting Expert?
Can't Determine?
We can assist with your overall case review or guide you in the decision-making process. Not every claim is a good match for the services of an insurance expert witness and we can offer our experience to help you determine whether an expert is actually needed. Perhaps your case simply requires assistance to prepare for upcoming settlement negotiations or a mediation or arbitration? We can help compliment this important phase of your case by providing specialized support.
Claim Handling Process Review
If you need expert assistance with customer service initiatives, process improvement reviews or related claims handling performance projects, we can tailor a consultation specific to your needs. Please give us a call.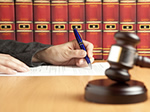 Expert Witness
As a former Chief Claims Officer and Sr. Vice-President, Claims, Ms Moore led a large, complex team of 2,000 claims professionals across 13 states...
more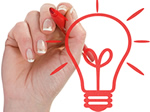 Litigation Preparation
Does your company, organization, firm or client have a witness, spokesperson or group who needs specialized training, consultative or services on...
more